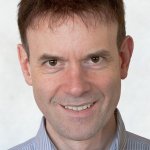 Brian Woodruff  has an unbridled passion for both technology and business.
Over the years, he has helped hundreds of people improve their numbers.
In his first career as an engineer, he did so primarily through design, process and software development.
In the year 2000, Brian moved into the website development space where he learned the finer points of traffic generation, lead acquisition and sales conversion.
As Brian's com
By 2014, Brian realized the common thrTheNumbersCoach.com was founded by Brian Woodruff in 2014.
If you're focused on your sales, revenue, and customers, consider how Brian, and his team, can help your numbers. Our services focus on areas including digital marketing and business consulting:
Website Development
Sales Funnel Development

AdWords
Analytics
Copywriting

Numbers Coaching

Consulting
Monthly Consulting
Make Your Numbers Work!
Biography
Bachelor of Science in Electrical Engineering (BSEE), Math Minor, from Wisconsin
Serial entrepreneur
Over 13 years in medical electronics (full time)
Over 8 years as a real estate investor (part time)
Over 17 years in website development (full time)
Highly trained and skilled in sales
AdWords ninja (Perry Marshall Bobsled Run graduate)
Endorsed by famed marketing consultant and best-selling author, Perry Marshall (p 182, 220 of his 80/20 Sales and Marketing book)*
Brian lives with his wife and three children in Minneapolis.
Any questions or requests can be submitted using our contact page.